In No Regrets, I am acting as Hon Yu Ha's daughter and is very greedy and manipulative. In this drama, Sheren Tang and my mother are good friends, and she treats me like her daughter. However, my character is really no good. I was caught by the Japanese soldiers and to escape, I lied to them that Fala Chen was committing adultery and told them to catch her. I haven't acted this type of role before, so hopefully the audience will accept!

In this drama, I may look innocent, but I'm actually really manipulative and greedy.



Susan Tse, who acts as Sheren's aunt here, will make use of me frequently.



Elliot Ngok and I will have some feelings for each other.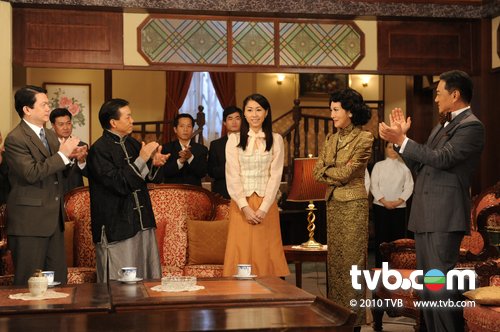 Rosy Business has received praises from audiences and critics alike. No Regrets is being led by the same cast and I am sure that everybody is anticipating it.
Comments: Wow! Nancy's character really sounds very complex! If everything goes well, I see a potential Best Supporting Actress for TVB 43rd Anniversary Award ceremony! =D Go Nancy! ^^
*PLEASE CREDIT DREAMLUCKY IF REPOSTED ELSEWHERE! THANKS! ^^